Water Park Equipment Manufacturer Haisan Chose iStarto as its digital advertising vendor for its 2020 Google Ad campaigns.
About Guangzhou Haisan Amusement Technology Co., Ltd.
Haisan water park equipment has a high market share in the world, and which investors are keen to choose. Haisan has one of the world's largest water park equipment manufacturing base covering 120,000 square meters integrated with manufacturing, testing and show room. Haisan is a rare national water park equipment franchise operation with double certificates!
More than 16 years' elaboration , since 2002 water entertainment industry as a lifelong career, ten years it takes to grind a sword, Haisan stick to water park industry, adhere to a complete set of services based its professional teams, and carefully study the water slides cutting-edge technology, exclusively command high-end technology of water slides manufacturing from aerospace carbon fiber, make the best water slides with the best mechanical properties in the world. It is the first company in the world to own water park, hot spring, rafting and other large scenic spots. Has the world's largest water park equipment manufacturing base — the manufacturing, testing and exhibition base of 120,000 square meters is built in ShaoGuan, China in 2018.
Haishan company has more than 350 employees and more than 200 professional technicians. There are more than 1000 complete sets of equipment, and nearly 80 projects of water entertainment engineering for a year. For more than a decade, Haisan always adhere to the "strict implementation of international and domestic standards and regulations, establish a scientific quality management system, abide by credit, to provide customers with high quality products and excellent service" quality policy. In the same industry, first established the ISO9001 international quality assurance system, and first obtained the national large-scale amusement facilities special equipment manufacturing license and special equipment installation, transformation, maintenance license. As well, Haisan is the ONLY one water park equipment manufacturer with TUV certification in China.
Haisan Product category as below:
Water Slide
Kids Water Slide
Aqua House
Wave Pool
Lazy River
Water Play
Board Surfing Pool
About iStarto
iStarto has provided digital marketing services and software that help marketers get more out of online advertising for more than 10 years. Based on the team's skillful experience on search engine marketing and social media management, iStarto provides the digital marketing services for over 500 China companies. For different types of customers (manufacturing or e-commerce), iStarto has different and complete strategic solutions, and use a clear tactical roadmap for executating marketing campaigns.
iStarto service category: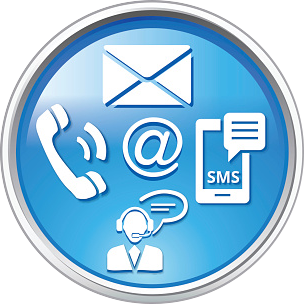 If you would like to know more about iStarto and Guangzhou Haisan Amusement Technology Co., Ltd., please not hesitate to contact with us.