In an increasingly competitive e-commerce market, brands and retailers have to come up with creative ways to attract new customers and at the same time keep old customers informed of the brands' new releases and offers.

Many foreign brands are planning to start an online business in China. And here comes in the questions: what is the cutting edge way that can a brand differentiate from other competitors? Is there any channel that can brand can win new customers and retain old customers? My advice is WeChat store is the top choice to start with.


Why Choose WeChat Store to Start & Expand Online Business in China
Why? WeChat, China's homegrown social media giant, allows users to chat, pay bills, transfer money, order food, hail a ride, shop, receive coupons, play games, and a multitude of other things – without ever leaving WeChat. The core of WeChat business model is e-commerce: the ability of WeChat to become the electronic wallet of its users. The number of WeChat social commerce store is growing at around 68% YOY in the year of 2018.
What Is A WeChat Store?
It is not a large scale e-commerce platform in China like Tmall or JD.com, WeChat store is part of the WeChat App. It is a 'web interface' for selling products that is most often linked to a company's 'official account'. Payments are made via WeChat's e-payment 'wallet' service at the 'swipe of a screen', this lends itself well to impulse purchasing.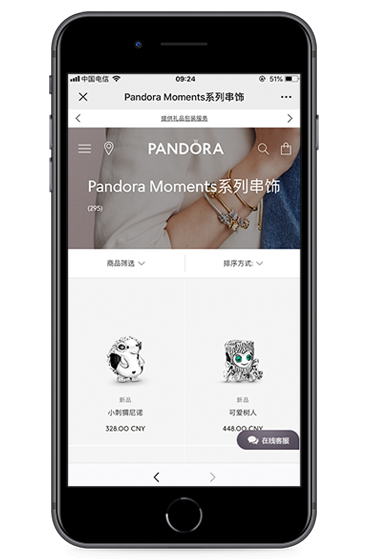 How to Sell Your Products on WeChat Store?
Creating a WeChat store is one of the best decisions you can make for your business. However, there are a few steps to do before you can officially start selling with your WeChat store.
Step 1) Apply for a WeChat Official Account.
The first thing you will need to do is create a WeChat Official Account. This account can be a subscription or a service account. The process can be different for Chinese, and non-Chinese businesses.
Step 2) User experience Research
Now that you have a WeChat Official Account, you can do user experience (UX) research to find the best way to meet the requirements and needs of the local market. After this, you can start designing and developing your WeChat store.
Step 3)
You also need to couple your WeChat Official Account with the WeChat payment system in order to receive payments from the over 1 billion potential customers.
There is also the option of skipping these steps and letting a third party create your WeChat store. Here is where iStarto Team can help you. We can create a WeChat store that will be a perfect image for your brand. Here blow is one of our customer that is selling tea, wine and other food related products.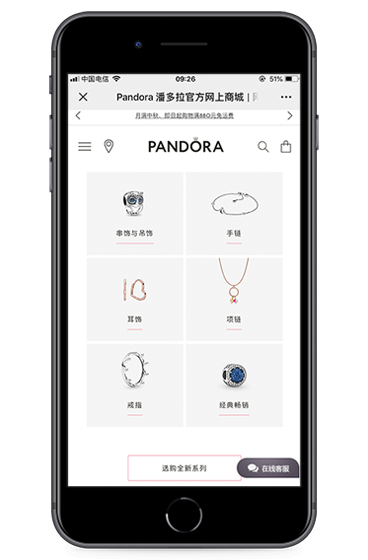 What's The Best Way to Drive Traffic to Your WeChat Store?
WeChat is not a searched-based ecosystem. As such, you need to help your potential customers find your store. WeChat Moments Ads is an effective way to drive traffic to the WeChat store.
WeChat Moment Ad
Some e-commerce brands are receiving huge profits in running Facebook Newsfeed ads because the conversion rate is higher than other Facebook advertising space in most niches. And WeChat moment Ads are the equivalent to that.
A moment ad usually includes:
Brand name and profile picture
The ad description up to 40 characters
Up to 6 pictures or 6-15 seconds short videos
A link to a html5 webpage hosted on Tencent's server
Engagement button for the user to like or leave a comment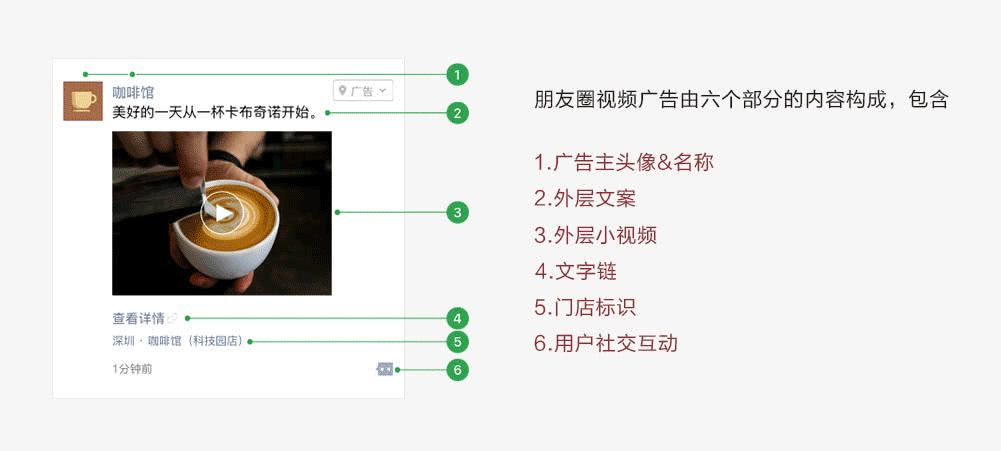 Last but not least, you are wondering: Are my products suitable to sell on WeChat Store? If your products fall into one of the following categories or you are 100% trust your products, let's wait not a second. You need to start to sell on WeChat Store Now!
Wechat Store Customer Category at iStarto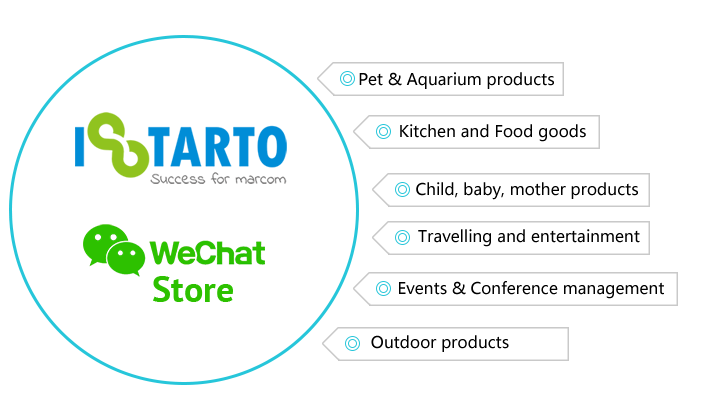 Kitchen and Food goods
Pet & Aquarium products
Child, baby, mother products
Travelling and entertainment
Events & Conference management
Outdoor products